This post began with and is adapted from http://www.maryo.co/giving-thanks-day-7-october-24-2017/
Today I'm thankful for Travel.
We've been fortunate to be able to travel to several interesting places.
Last fall, we were able to go to Copenhagen to embark on a Baltic Cruise.  This was the best cruise ever, although a little tiring!  I'm still catching up on these blog posts but I have done posts for Copenhagen, embarkation, Warnemunde, the first sea day, Tallinn and the first day of St. Petersburg so far.  Hopefully, I'll get the rest done before next year!
In the Fall of 2018, we did a cruise to Canada.  It looks like I still need to write those posts, too.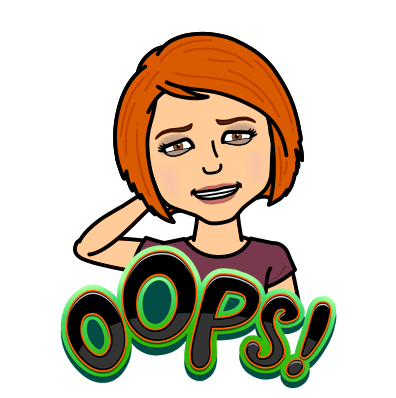 Some trips, like Iceland, we just lucked in to. We'd wanted to go to Ireland but the travel agent couldn't get us in at any time over that summer. She did get us a deal where, if we flew Iceland Air, they'd give us a free week in a hotel in Iceland before flying us to London. Duh! Wonderful trip.
A couple years ago we were in Costa Rica and took a day trip to Nicaragua where we stood at the rim of Masaya, a live volcano.
And a neat train in Alaska (more about this trip here: http://www.cushingsonline.com/Alaska/alaska.htm)
Our bus driver was a very good driver who told us all about the history of Skagway and the surrounding areas. Our first stop was Liarsville (http://www.klondiketours.com/goldcampshow.html), a tent village for gold miners. It was called Liarsville because many newspaper reporters were there publishing tales of how "easy" it was to find gold and become rich. No Way! The locals did a show for us and let us pan for gold. Of course, most everyone found some little gold flakes. A very hard way to make a living!
We made our way up the White Pass on the Klondike Highway to a 3,000 ft waterfall, Dead Horse Gulch (a lot of packhorses couldn't make it the whole way), the Moore Bridge, Yukon Suspension Bridge at Tutshi Canyon and up over the West White Pass into Fraser British Columbia Canda, the same way that the miners had to walk or go with pack animal and 2,000 pounds of supplies. Much easier by heated bus! It was very scenic and we took lots of pictures. 
At the summit of that, in Fraser, British Columbia, we got on the White Pass & Yukon Route (WP&YR) Railroad train.
The WP&YR was originally built to help those miners who were hauling the ton of supplies up the pass but they finished building the railroad a year after the gold rush had ended. There's more info about this railroad at http://www.wpyr.com We went over trestle bridges, through tunnels, over glaciers. Definitely a worthwhile trip.
WP&YR webcam: http://www.whitepassrailroad.com/multimedia/webcam.html
Here's a bit of our train trip. Tom took this from the platform between the cars:
A very scary road between Stirling and Kinlochard, Scotland:
A helicopter around Barbados (more about this trip at http://beautiful-barbados.blogspot.com/2008/08/wednesday-week-one-helicopter-day.html)
Edinburgh Tattoo – twice! (Hoping for a third in 2020)
Panama Canal.  In the volcano image above, I'm wearing the t-shirt for the Panama Canal Railway that runs through the jungle.
Costa Rica and the Oh My God bridge.  They took this down while we were there – thank goodness!
And the not so good: Fire ants in Hilton Head, Thunderstorm while walking on a very slippery wooden walkway through the Everglades, Africanized Killer Bee in Costa Rica, …
Saturday, September 14, 2019.
I'd love to say that I woke up like that image but no.
I woke up about 4am with cold feet (no blankets here.  I guess they expected people staying here as a hostel to have sleeping bags). Tom put one of the thin mattresses from another bed (we had a queen and two twins) over me and I was good to sleep a few more hours.
Tom took the used batteries from his shaver to reception so that they could be recycled.
Some of the bicycles in the courtyard below. There are so many bicycles here.
Since we had the kitchen, I was able to have some cereal and a banana.  This ho(s)tel had a continental breakfast.  Since continental means pasties, I assumed that they got them from that bakery next door.
Those looked wonderful but…
Find the fly
Here's the fly
Find the bee
Here's the bee
The elevator was working again! Hooray! That makes moving out so much easier.
We checked out and headed for Copenhagen North Quay Terminal 1.
Went by Danish Queen's residence (Amalienborg) and The Copenhagen Opera House (in Danish usually called Operaen, literally The opera) is the national opera house of Denmark, and among the most modern opera houses in the world. It is also one of the most expensive opera houses ever built with construction costs well over US$500 million. It is located on the island of Holmen in central Copenhagen.
Interestingly, when we got the port, they split up entry by deck number, so our cab went to the right, to Terminal 1.
We didn't have to give suitcases to any porter – they were just putting on luggage tags for those who hadn't done it in advance.
I had to explain the Growth Hormone situation again to their security. Other than that, very easy check-in, they took the pictures we never saw and got onboard.
We were eating lunch (and having my first cup of coffee since the plane on Friday morning) by noon.
After lunch (and coffee) we sat on deck 16 until our cabin was ready.
We saw what I think was the wind farm we saw from the plane yesterday
Our cabin was HUGE! It was supposed to be for handicapped people but worked well for me.
I took the tiniest of naps then the steward, Noel, came by to introduce itself.
Muster wasn't too awful. Met a couple from Boston. Most on here seem to be non-native English speaking.
I showed Tom on 6 where the Atlantic room was, even though I've never been on this ship. They all seem so similar.
More nap, sitting outside, nap, dinner.
Sail away!
Tom went to a meeting in that Atlantic room
I finally got my growth hormone injection of the trip done. On the first try, the ship rocked a bit and I drew blood. Oh, well!
They have sharps containers here! The last 3 Norwegian ships did but you can never be too sure.
I took my shower, then reading for a bit.
Tomorrow, Germany!