As most everyone knows, it's been a long, long time of pandemic and quarantine.  Like many families, we haven't seen our son and daughter-in-law for over a year.  A cruise to Norway was "rescheduled" for Alaska and now that one has been cancelled because Canada won't allow cruises to sail through their waters.  Another trip to Scotland was moved to this summer and that may not happen.
But, it hasn't all been grim here.  Thanks to FaceTime, we have been able to keep in touch with our NYC family and play Monopoly, Word Chums and other games.
We've known for a while that there would be a grandson arriving in early March, 2021 and, thanks to shared photo albums, we were able to see various scans to see how he was growing.
Obviously, we wanted to go to New York for the actual birth but NYC had very strict COVID regulations including testing, quarantining after arrival for several days and taking a second COVID test.  New York is pretty expensive to just hang around a hotel for several days so we decided not to go…yet.
Meanwhile, I got my first COVID shot on February 15, knowing that sooner or later we would be able to travel…somewhere.
On February 27, DH had his first COVID vaccination.
March 7, our grandson was born!  Of course, he is the cutest baby…ever!  On March 11 our son was taking him to his pediatrician and got a notification that NYC would be opening on April 1 – no more quarantining!  Of course, I immediately started looking for a hotel and train tickets.  A Hilton close by had very reasonable prices – about $100 a night including tax!  I scooped that up right away, of course.  They must not have heard that tourists would be flocking back to New York in April.  I was pleasantly surprised to find that we had enough points with Amtrak to get free train tickets.
March 15, I got my second COVID vaccine.
On March 17, I got this email from our reasonably priced Hilton Hotel
We hope that you are doing well. We are reaching out to you with regards to your upcoming (April 8 2021) reservation with us. Unfortunately the hotel is closed for arrival. We apologize for the inconvenience this may cause you. We can help you make a reservation with our sister property below at the same rate and dates or we can cancel your reservation for you.  Please tell us how you would like to proceed.
I wasn't feeling well from the COVID shot and this wasn't the kind of news I wanted that day.  I looked up the sister site and it was up near Murray Hill.  We used to stay there years ago and the commute to get to our son's took too much time – we need to be closer!
So, I got our old favorite, Club Quarters which is semi-close to where we want to be for not too much more money.
Because we'll be a little further away, I need to get a steroid shot on Monday, April 5, and I will need to write Bee's Knees 8.
To be continued, after the trip!
This post began with and is adapted from http://www.maryo.co/giving-thanks-day-7-october-24-2017/
Today I'm thankful for Travel.
We've been fortunate to be able to travel to several interesting places.
Last fall, we were able to go to Copenhagen to embark on a Baltic Cruise.  This was the best cruise ever, although a little tiring!  I'm still catching up on these blog posts but I have done posts for Copenhagen, embarkation, Warnemunde, the first sea day, Tallinn and the first day of St. Petersburg so far.  Hopefully, I'll get the rest done before next year!
In the Fall of 2018, we did a cruise to Canada.  It looks like I still need to write those posts, too.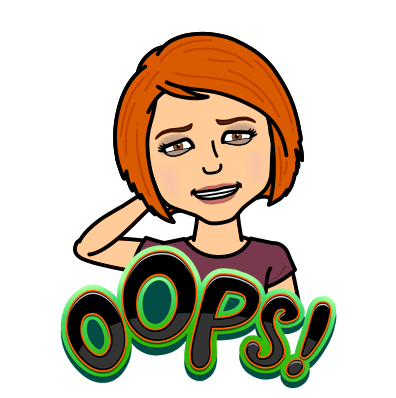 Some trips, like Iceland, we just lucked in to. We'd wanted to go to Ireland but the travel agent couldn't get us in at any time over that summer. She did get us a deal where, if we flew Iceland Air, they'd give us a free week in a hotel in Iceland before flying us to London. Duh! Wonderful trip.
A couple years ago we were in Costa Rica and took a day trip to Nicaragua where we stood at the rim of Masaya, a live volcano.
And a neat train in Alaska (more about this trip here: http://www.cushingsonline.com/Alaska/alaska.htm)
Our bus driver was a very good driver who told us all about the history of Skagway and the surrounding areas. Our first stop was Liarsville (http://www.klondiketours.com/goldcampshow.html), a tent village for gold miners. It was called Liarsville because many newspaper reporters were there publishing tales of how "easy" it was to find gold and become rich. No Way! The locals did a show for us and let us pan for gold. Of course, most everyone found some little gold flakes. A very hard way to make a living!
We made our way up the White Pass on the Klondike Highway to a 3,000 ft waterfall, Dead Horse Gulch (a lot of packhorses couldn't make it the whole way), the Moore Bridge, Yukon Suspension Bridge at Tutshi Canyon and up over the West White Pass into Fraser British Columbia Canda, the same way that the miners had to walk or go with pack animal and 2,000 pounds of supplies. Much easier by heated bus! It was very scenic and we took lots of pictures. 
At the summit of that, in Fraser, British Columbia, we got on the White Pass & Yukon Route (WP&YR) Railroad train.
The WP&YR was originally built to help those miners who were hauling the ton of supplies up the pass but they finished building the railroad a year after the gold rush had ended. There's more info about this railroad at http://www.wpyr.com We went over trestle bridges, through tunnels, over glaciers. Definitely a worthwhile trip.
WP&YR webcam: http://www.whitepassrailroad.com/multimedia/webcam.html
Here's a bit of our train trip. Tom took this from the platform between the cars:
A very scary road between Stirling and Kinlochard, Scotland:
A helicopter around Barbados (more about this trip at http://beautiful-barbados.blogspot.com/2008/08/wednesday-week-one-helicopter-day.html)
Edinburgh Tattoo – twice! (Hoping for a third in 2020)
Panama Canal.  In the volcano image above, I'm wearing the t-shirt for the Panama Canal Railway that runs through the jungle.
Costa Rica and the Oh My God bridge.  They took this down while we were there – thank goodness!
And the not so good: Fire ants in Hilton Head, Thunderstorm while walking on a very slippery wooden walkway through the Everglades, Africanized Killer Bee in Costa Rica, …